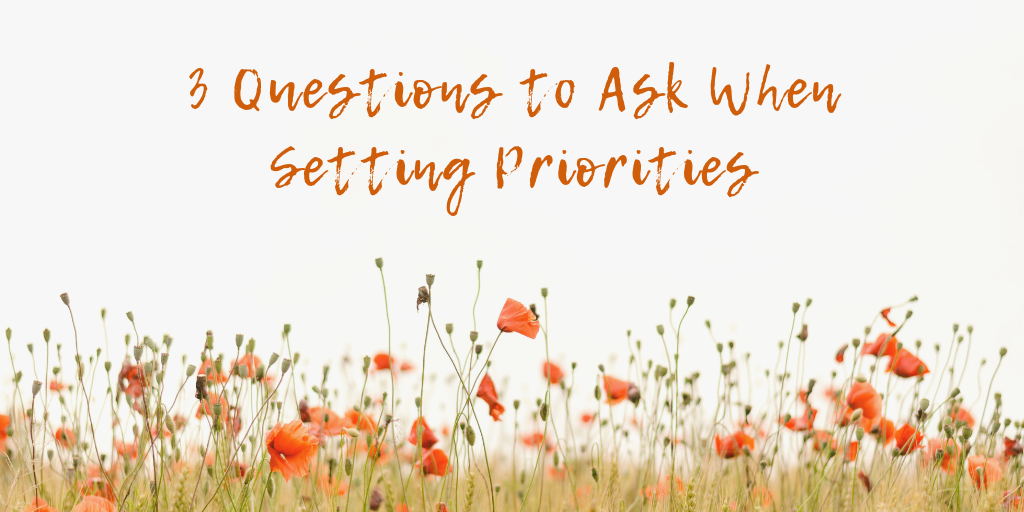 Three Questions To Ask When Setting Priorities
I'm so thrilled to be over at Elisa Morgan's site today talking about priorities.
Run on the treadmill, read my Bible, a night out with the girls, clean the house, feed the dog, volunteer at my child's school, date my husband … so many choices on how to spend my time, and all of them good! But I can't do them all … so how do I choose?How do I prioritize my life without losing my mind?
Here's the definition of priority:
pri·or·i·ty
prīˈôrədē/
noun
plural noun: priorities
a thing that is regarded as more important than another.
I could not love that definition more! In my all-consuming world of conflicting demands, how do I decide what to tackle first, second and third?…To read more, click here!