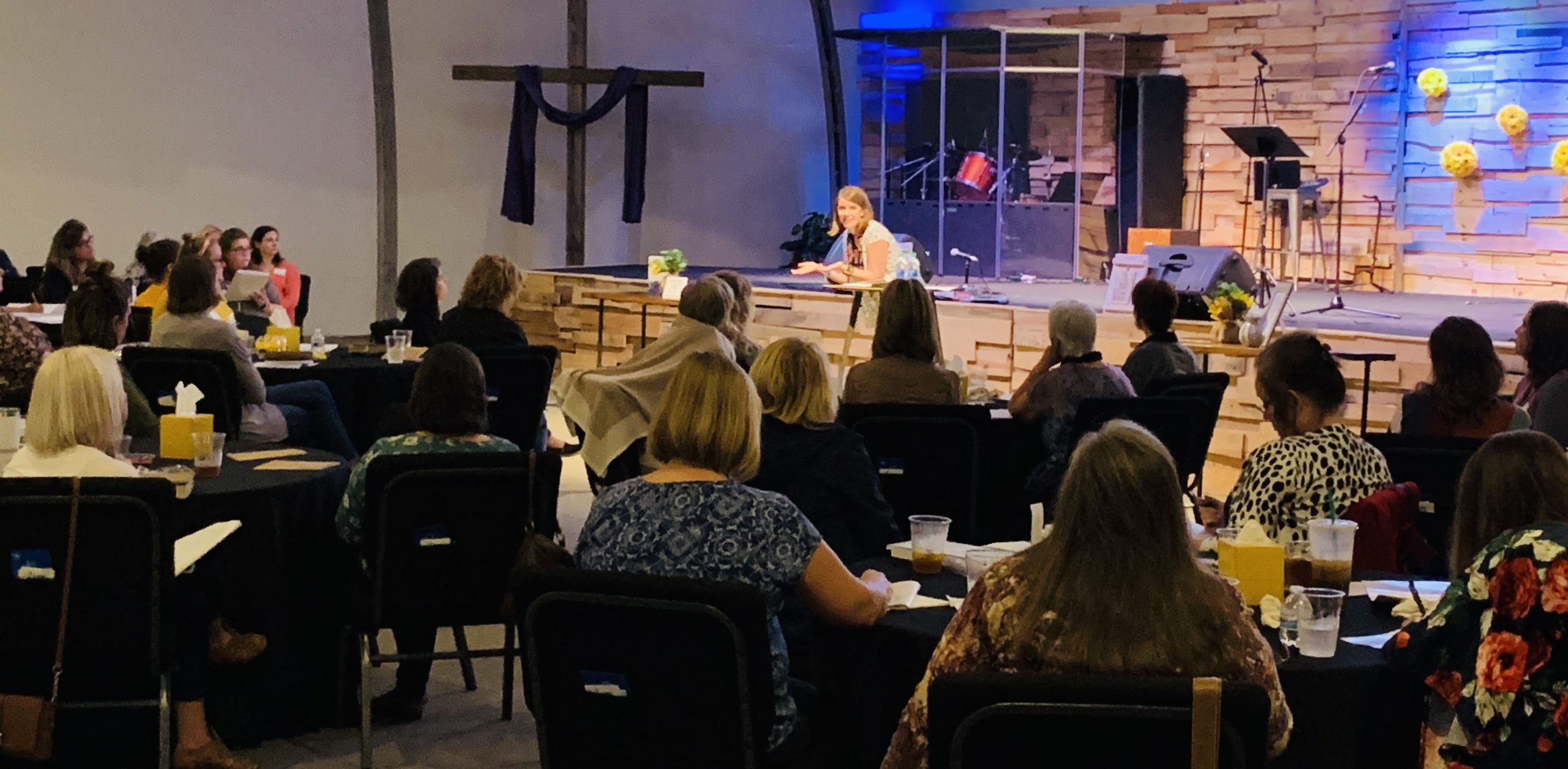 what others are saying
Bobi Ann was incredibly easy to work with. She truly desired to partner with our church, so she took extra time to get to know more about the women in our church and what they spiritually needed. Bobi Ann genuinely wants to see women follow whole-heartedly after Jesus and this passion easily comes out as she walks women through the scriptures. I look forward to partnering with her again soon!
–Dusty Fowler, Connections Pastor, The Brook, Madison, Alabama
---
"Bobi Ann was a joy to collaborate with and was more than accommodating to tailor her message to our vision for the conference.  She was highly relatable and didn't shy away from some of the deeper struggles that women deal with.  If you are seeking a speaker who can passionately deliver the word of God, Bobi Ann is your girl! " 
–Lydia Hoffpauir, Adult Minister,  The Bayou Church, Lafayette, LA
---
"Bobi Ann was an amazing speaker!  She kept our attention, was engaging, motivational, and real!  We will definitely have her back and highly recommend her to anyone who is interested. " 
–Julie Hamilton, Women's Ministry Event Coordinator, First Baptist Church, Bryan, TX
---
"Bobi Ann is a bundle of energy and sheer joy.  Her love of women is contagious and when she teaches the Bible, her gift of encouragement makes learning easy."
–Leighann McCoy, women's' pastor, Thompson Station Church, Thompson Station, TN
---
"Bobi Ann Allen teaches the Word of God in a clear, precise way. She does a fantastic job teaching the truth, while also connecting in a very real way to women of all ages."
–Sarah Williams, women's leader, Wedgewood Baptist Church, Fort Worth, TX
---
"Wisdom, insight, compassion, and humor mixed with biblical principles and practical application describe Bobi Ann Allen as a speaker and trainer of leaders.  Bobi Ann has impacted my life in a profound way.  She is a leader of leaders. She will have an unforgettable effect on those who are privileged to experience her teaching."
-Simone Monroe,  National women's ministry consultant and women's pastor,  Lakepointe Church, Rockwall, TX
---
"Bobi Ann Allen is a Spirit-filled and dynamic speaker that brings clear Truth, based in scripture and sprinkled with humor.  She blessed everyone at our annual Women's Christmas Celebration."
–Patti Smith, Women's Christmas Celebration Event Coordinator, Central Baptist Church, Round Rock, TX
---
"When I think of Bobi Ann, I think of her enthusiasm for studying and teaching God's Word.  This lighthearted and has a welcoming approach to engaging with women. She has a capacity to take God's call on her life seriously, without taking herself too seriously.  And her infectious joy!!  All of these things beautifully modeled how a woman can honor God's two greatest commandments and build His kingdom instead of her own."
–Jeana Guillory, retreat attendee, Grace Bible Church, College Station, TX
---
"Bobi Ann Allen speaks truth in a relatable and inspiring way.  Her love of Jesus and for the women, she serves just shines through as she shares her message.  On top of that, she is a joy to work with when planning a women's event."
–Carla Dileo, Women's Ministry Event Coordinator, First Baptist Church, Hearne, TX
---
"Bobi Ann is the real deal. When teaching she is authentic, personable, and conveys her heart for God with transparency. God has gifted her as a speaker, teacher, and author. No doubt you will glean and grow from what she has to share."
-Jodi Aiken, Writer, podcaster, and speaker, Englewood Baptist Church, Rocky Mount, NC
---
"Bobi Ann is the whole package tied with a cute bow. She is knowledgeable about the word and truths of God and applies that knowledge to REAL LIFE situations. She is authentic and quirky, and real.
Our event had a generational approach from ages 13 to 84. She was able to connect to each with her passion for Christ and women. I personally was moved and inspired. I loved working with her and you will too!"
-Sara Hadley, Event Coordinator, First United Methodist Church, Bryan, TX
---
"It was a pleasure working with Bobi Ann. She was responsive and flexible to meet our needs. She truly helped us out in a last-minute bind. She was prompt to respond to phone calls, texts, and emails. She has a desire to come along side women and help them grow spiritually. She will be a great asset to your event!"
-Jennifer Loudin, Event Coordinator, Stewart's Chapel, Flintville, TN