Whoa!  It's here…Christmas Eve!  How can I both feel like saying "Finally!" and "Already?" all at the same time?  It has been quite the month.  Advent began with a bang.
December 2: WWTC Christmas Dinner which we call "Celebrate."  We hosted Anita Renfroe and sold out the event for the first time.  It was fun, funny and filled with women both from Willowbrook and around our community.  It also included my favorite guest, my mom, who made a special trip from Texas just to be at my event.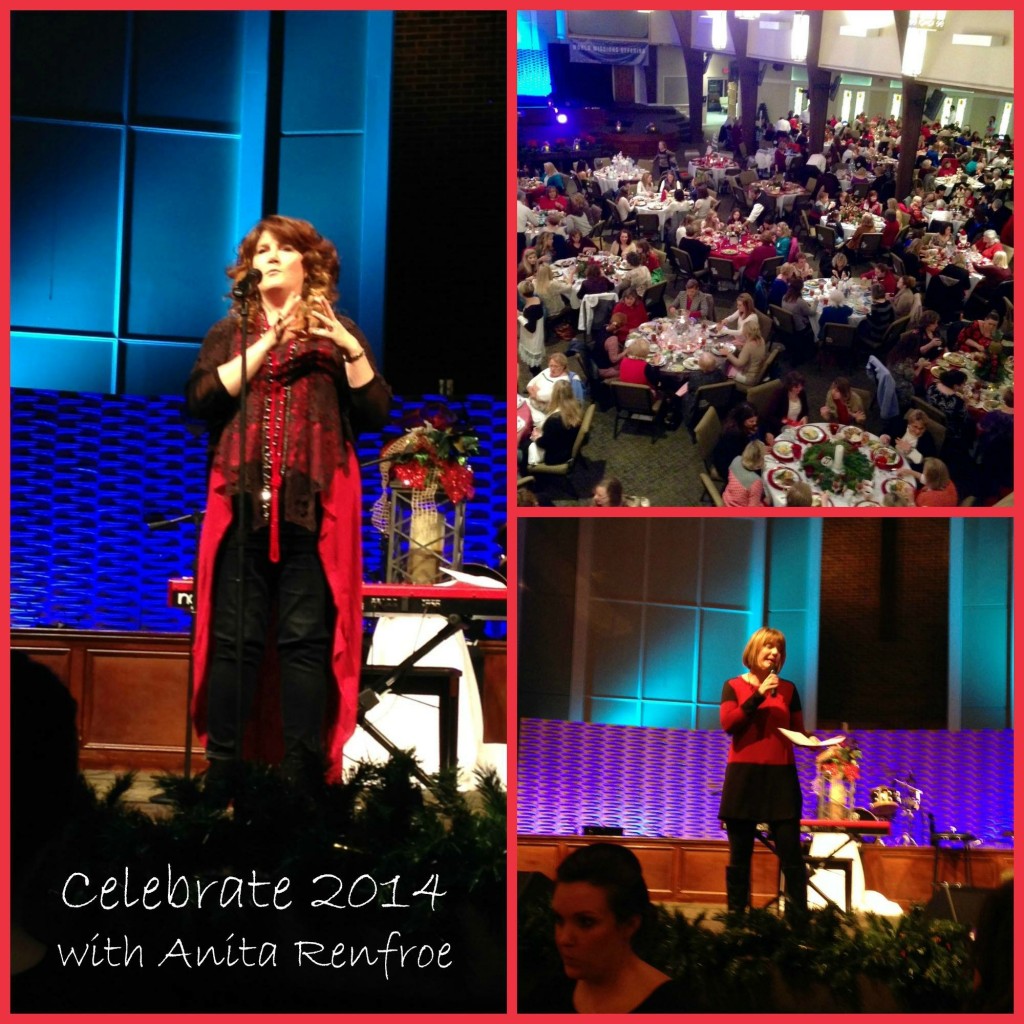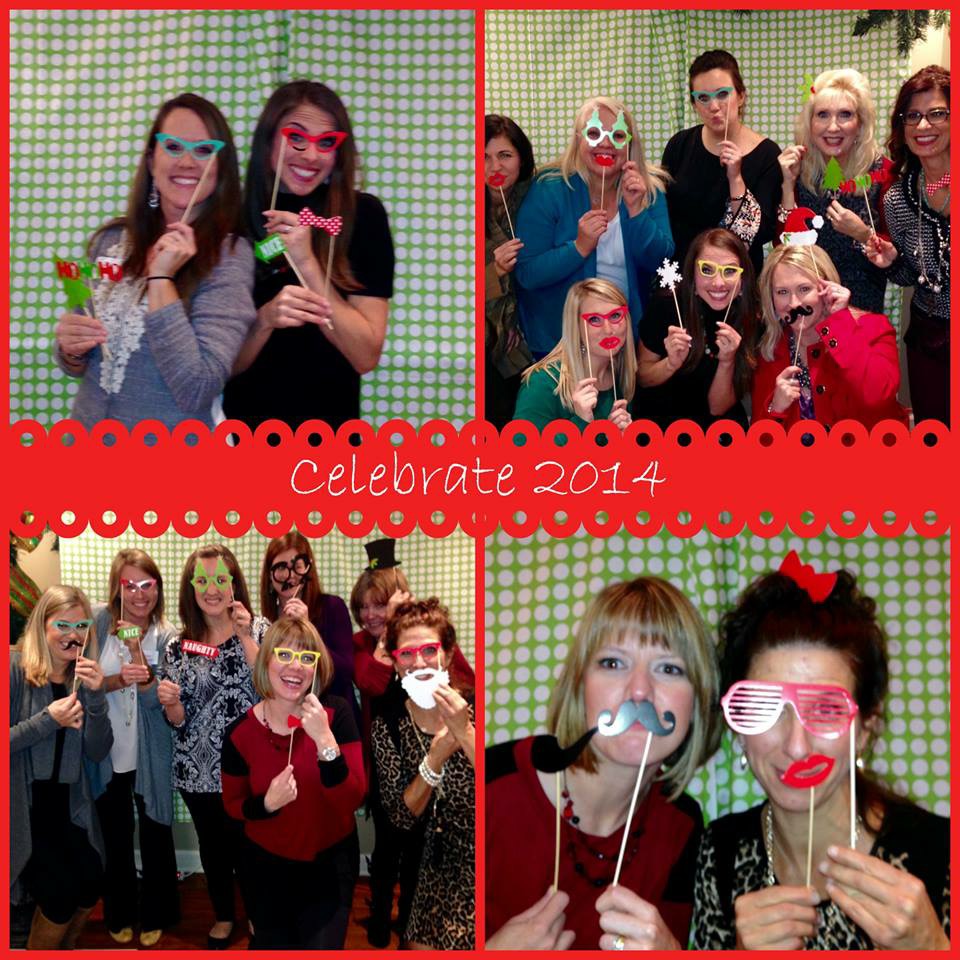 December 3: My sweet kids' Christmas program at church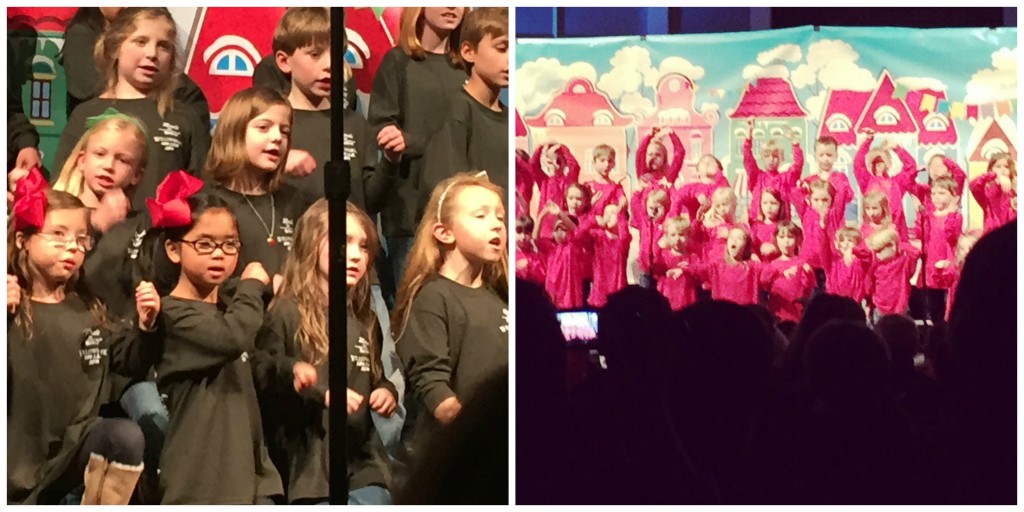 December 4: Kie's school program followed by his school Christmas party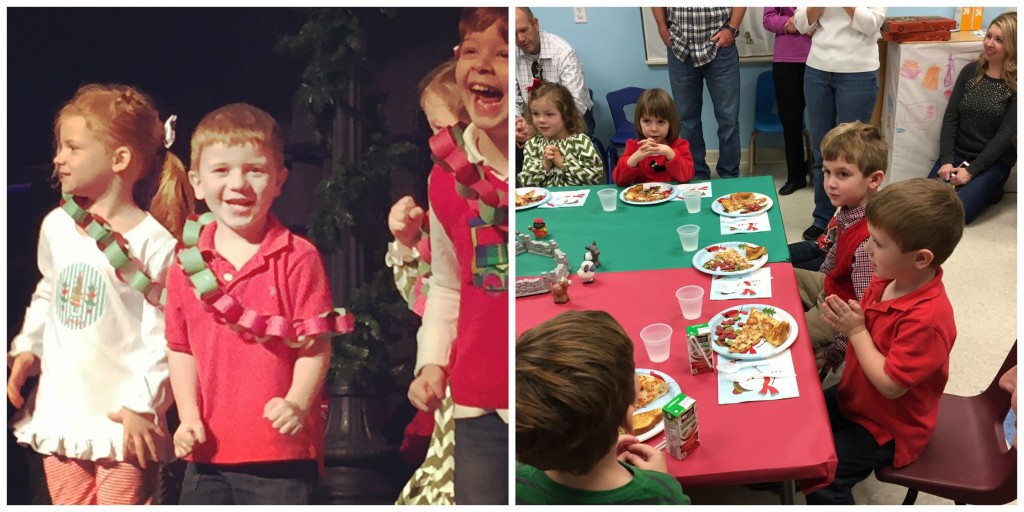 At this point, Kie was officially done performing.  Two days in a row was too many for him!
Check it…we're only through December 4th people.  It was a busy first week of Advent.
I partied with my women's ministry team the next week, hit a couple more musical productions at church and did I mention we got a cat?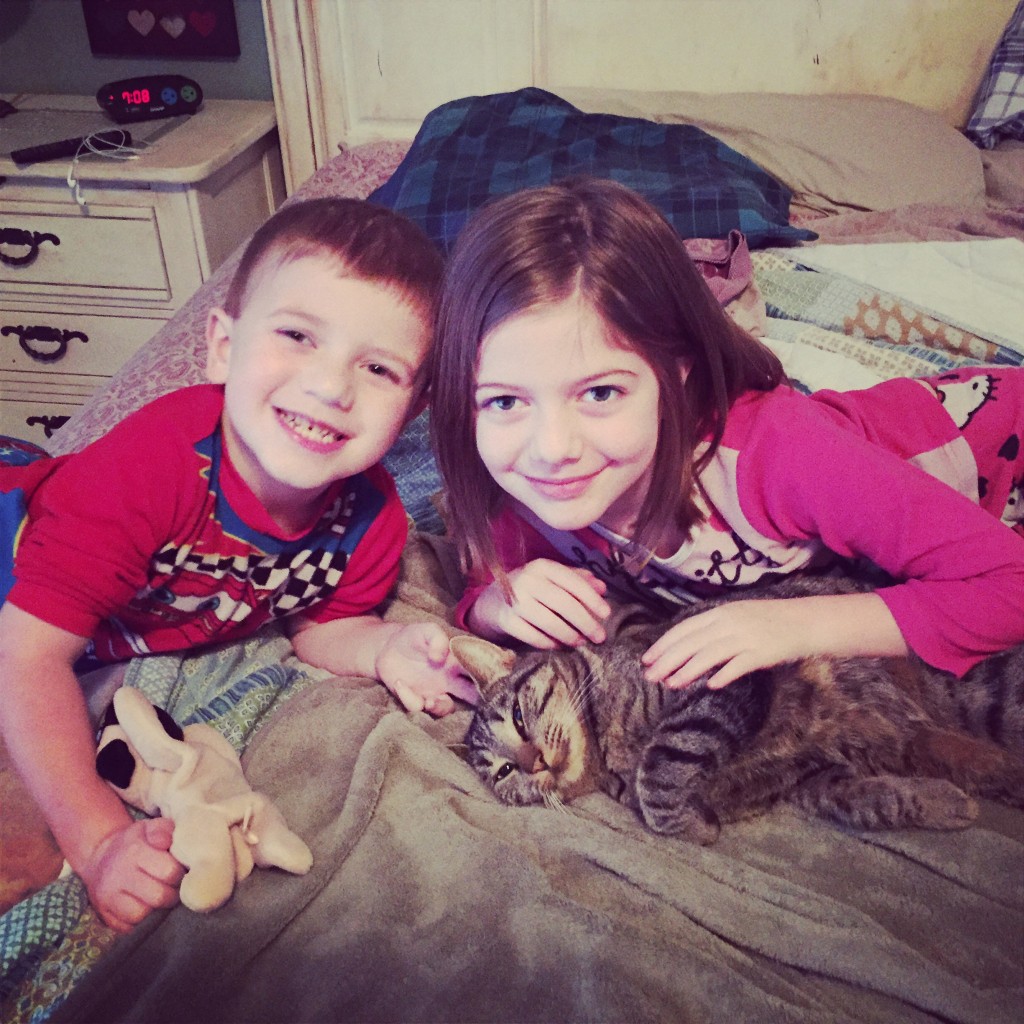 Meet Layla, the cat who adopted us.  Not much of a cat person myself, however, this cat came fixed, shots and housebroken.  Besides eating like a horse she's pretty low-maintainence and makes my family happy.
We rocked along the last couple of weeks but not without event.  We watched Christmas movies, did lots of homework, and wished for longer days.
We managed another school party with a room full of 2nd graders and I was reminded how thankful I am for teachers because I would never make it in the school system.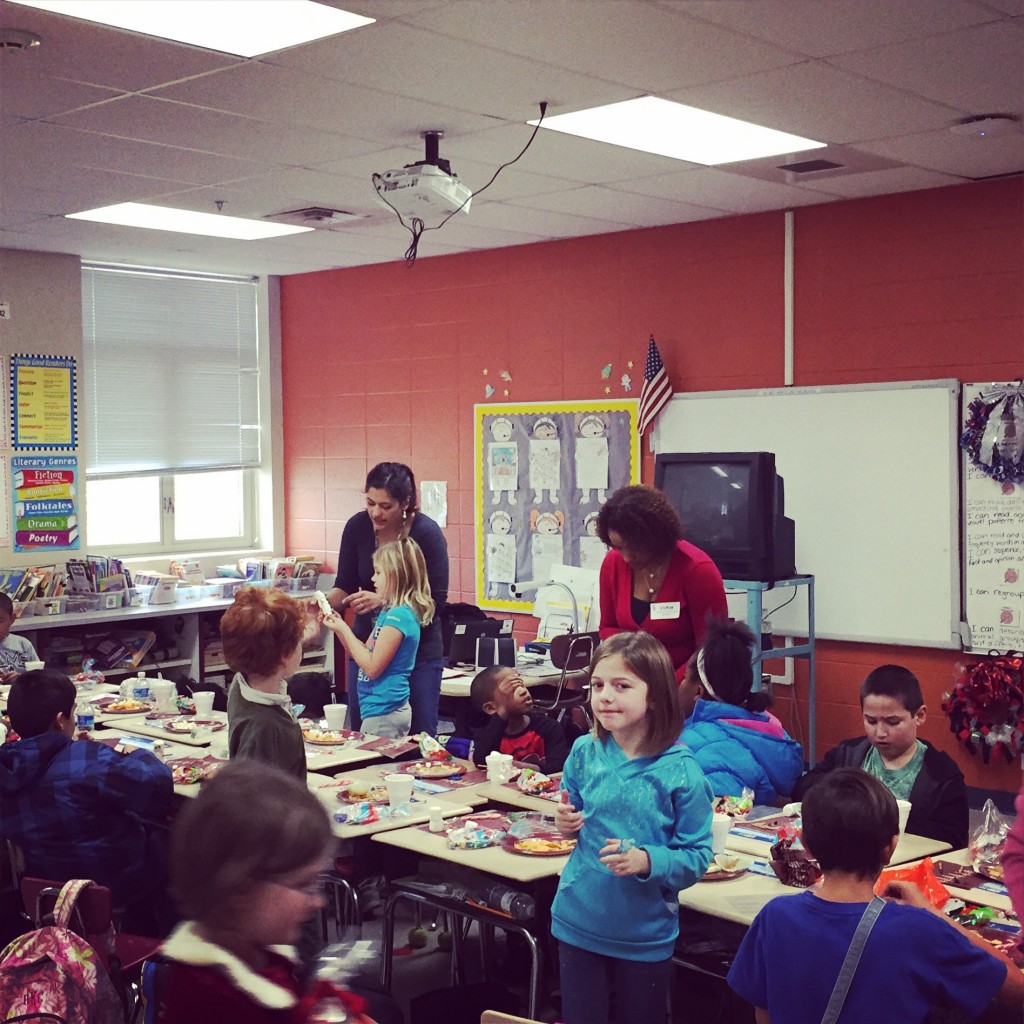 And this week, school is out and the kids are at home. We've almost completed our countdown to Christmas with this fun vinyl wall cling.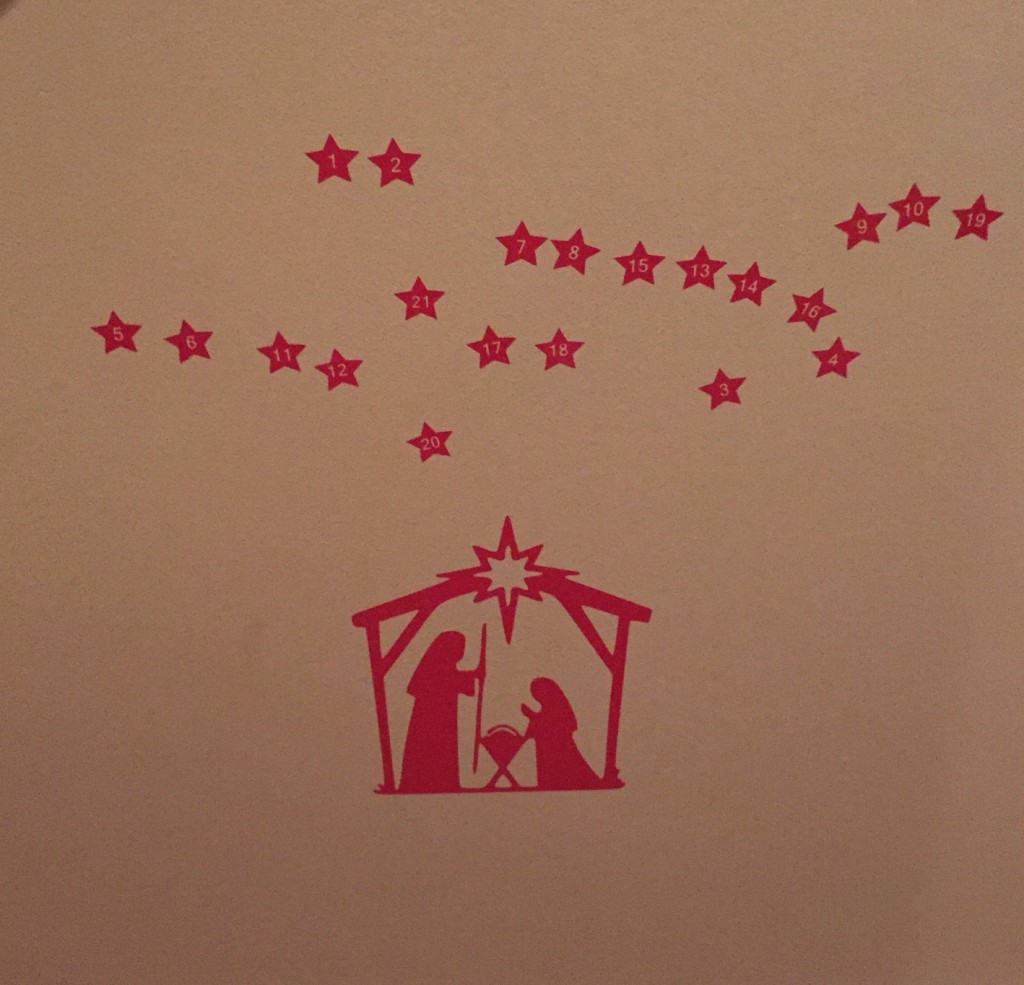 We're making some final preparations and then tonight we'll head to Joe Davis Stadium to celebrate with our church and community the birth of Jesus.

Tomorrow, we'll wake up with our family of four in our home together for the first time on Christmas morning.  We'll exchange gifts, read the Christmas story and make memories I hope to cherish for a lifetime.
The Christmas season is hectic and busy and sometimes leaves me feeling guilty for wishing it were all over with.  I realize my heart is never quite ready for Christmas.  I was comforted by that reality as I was reading an Advent devotional by Ann Voskamp called The Greatest Gift.  In it was this quote:
"We are most prepared for Christ, for Christmas when we confess we are mostly not prepared"
The gifts might be wrapped and the cookies baked.  However, my heart needs a Savior to move and reign.  I need grace.  Only when I recognize my need for Jesus am I prepared for His arrival.

[Tweet "Only when I recognize my need for Jesus am I prepared for His arrival."]

As you visit family, go to work, open gifts or order a pizza tomorrow, I encourage you to stop for just a moment to acknowledge your need.  The coming Jesus is not only neat but so necessary.

[Tweet "The coming Jesus is not only neat but so necessary."]

From my heart to yours, Merry Christmas!  May you experience the coming King.