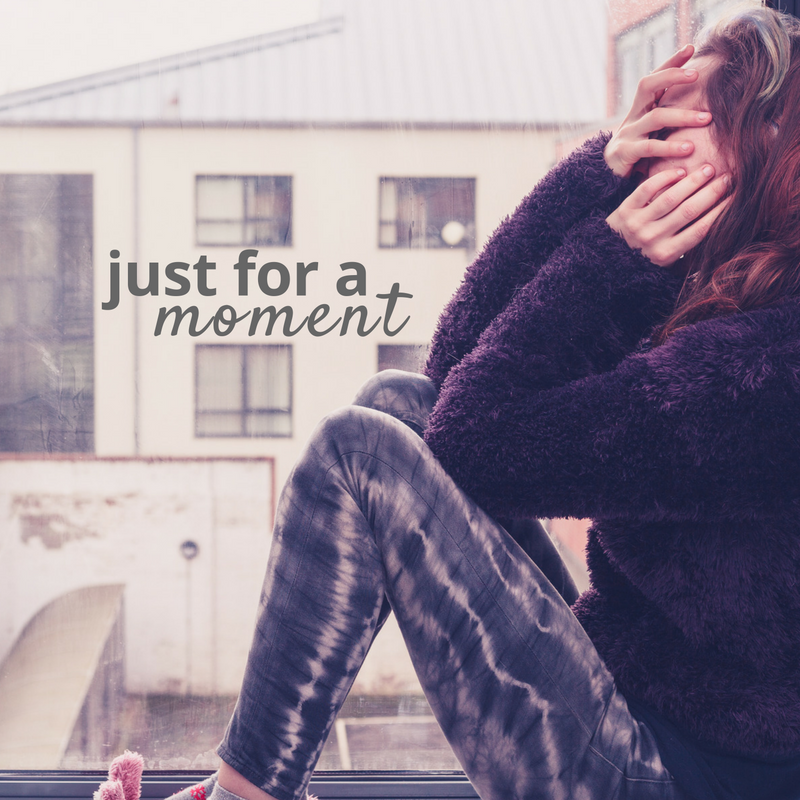 just for a moment
Do you need a moment?  A moment of quiet and rest for your mind and heart?
It's been within the past few weeks that I've suffered the spiritual effects of physical and emotional exhaustion.  I can't point to any particular trauma or added stress.  Instead, I'm dealing with the consequences of a week to week rhythm that eventually leaves me discouraged and on edge.  I'm constantly moving from one task to another without slowing down long enough to truly enjoy God.  Even as I've met with God, I've rushed through a time of Bible reading, whispering a quick prayer and moving on to the next item on the agenda.
And I'm left tired–tired to the point of longing for peace and rest.  It's in this soul-weary state that I run limp into the arms of Jesus.
I open His Word. I sit and savor His truth.  I allow His peace to wash over me.
Are you tired?  Do you want to experience a peace and rest flood your every part?
I'm inviting you to join me.  Matthew 11:28 is an invitation to the tired and weary and discouraged and anxious to come and rest.
In this moment, right where you are–alone in your office, in your car, the doctor's office, wherever.  Would you join me in savoring His words of peace?
The Lord also will be a refuge…in times of trouble.  
Those who know Your name will put their trust in You;
For You, Lord, have not forsaken those who seek You.
–Psalm 9:9-10   
Do you feel in need of a refuge–a place to hide and rest?  God is your refuge.  He is safe.  You can relax as you turn your face upon Him.  He's not going to let you go.  You may have wondered, you may have looked elsewhere but He hasn't walked away–not even for a moment.
Give your entire attention to what God is doing right now,
and don't get worked up about what may or may not happen tomorrow.
God will help you deal with whatever hard things come up when the time comes.
–Matthew 6:34 MSG
What is He doing right now?  Grab a pen and paper and write down what it is you sense God doing in your heart at this moment.  Enjoy this moment as you turn your attention to Him.