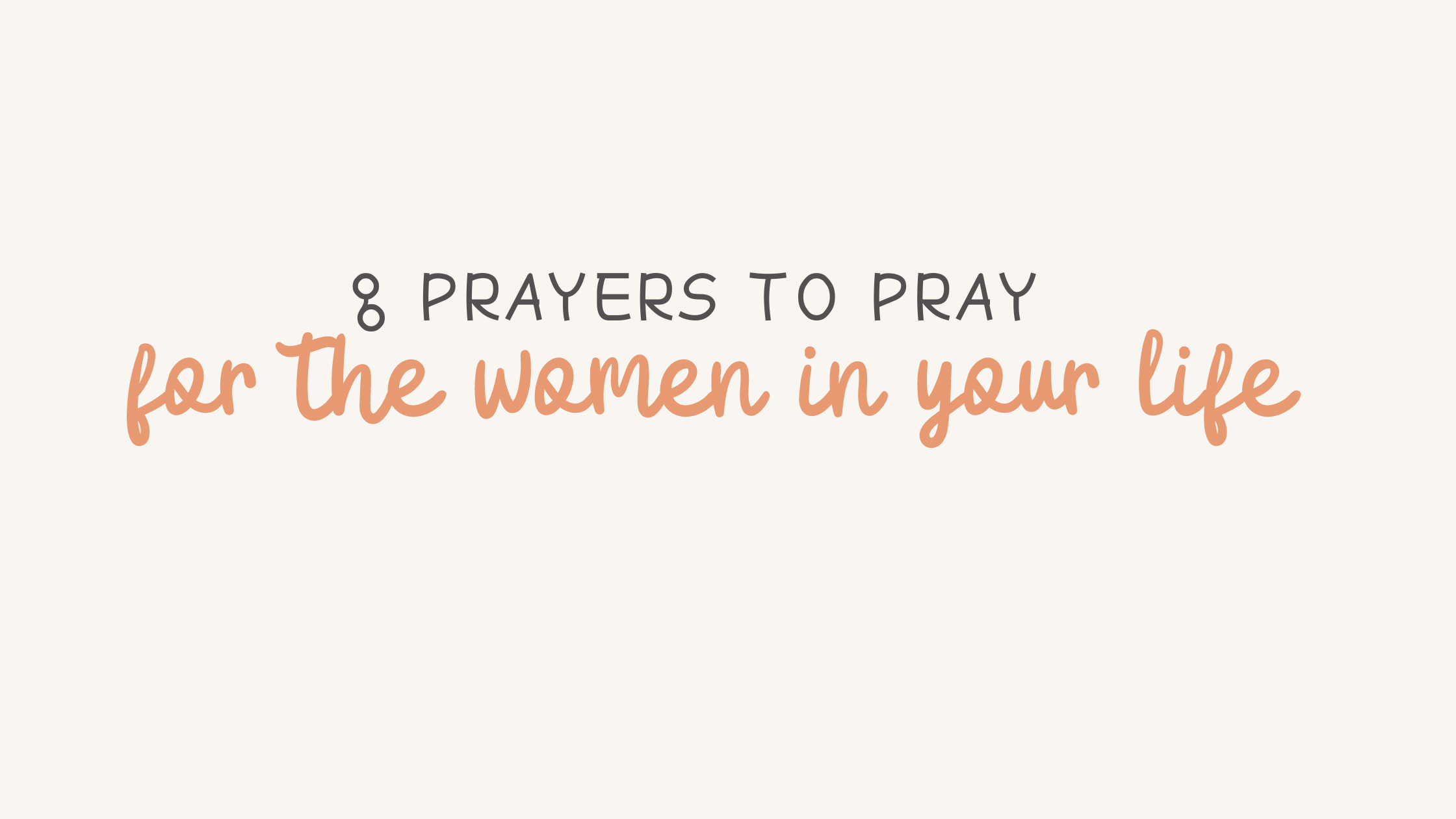 8 Prayers to Pray Over the Women in Your Life
I'm a women's minister by vocation. If you googled my name, you'd find my picture and title on a church website because I've been labeled a Minister to Women. But, that title isn't what makes me a minister to women. I'm a minister to women because the Holy Spirit resides in me and God has entrusted me with influence toward the women in my life as a mother, daughter, friend, co-worker, neighbor…you get the idea.
As I engage with women, there is never a shortage of opportunities to offer these women whom I love up to the Lord. As I do, I want to be intentional TO pray and HOW I pray for them whether I'm praying for my daughter, my mother, my staff, a friend or a neighbor.
Here are 8 prayers to pray for the women God has placed in your life:
Pray for her mind: "Do not conform to the pattern of this world, but be transformed by the renewing of your mind. Then you will be able to test and approve what God's will is—his good, pleasing and perfect will."-Romans 12:2
Pray for the influences that come into her life: (whether through personal interactions or what she absorbs through some form of media). "Do not love the world or anything in the world. If anyone loves the world, love for the Father is not in them."-1 John 2:15
Pray for her husband: (whether it is a future husband, a desire for a husband or the relationship with her husband)–"Be completely humble and gentle; be patient, bearing with one another in love." -Ephesians 4:2
Pray for her heart–"Above all else, guard your heart, for everything you do flows from it."-Proverbs 4:23
Pray for her emotions: "Why, my soul, are you downcast? Why so disturbed within me? Put your hope in God, for I will yet praise him, my Savior and my God."-Psalm 42:5
Pray for her faith: "In him and through faith in him we may approach God with freedom and confidence."-Ephesians 3:12
Pray for her friends: "The righteous choose their friends carefully, but the way of the wicked leads them astray."-Proverbs 12:26
Pray for her to walk with boldness and courage: "Be strong and courageous. Do not be afraid or terrified because of them, for the Lord your God goes with you; he will never leave you nor forsake you."-Deuteronomy 31:6
As you pray for specific women in specific ways, let them know how you prayed for them. It may not seem like much to you but it may be the very encouragement they need for that moment and you get to be the bearer of delight for a timely word (Proverbs 15:23).