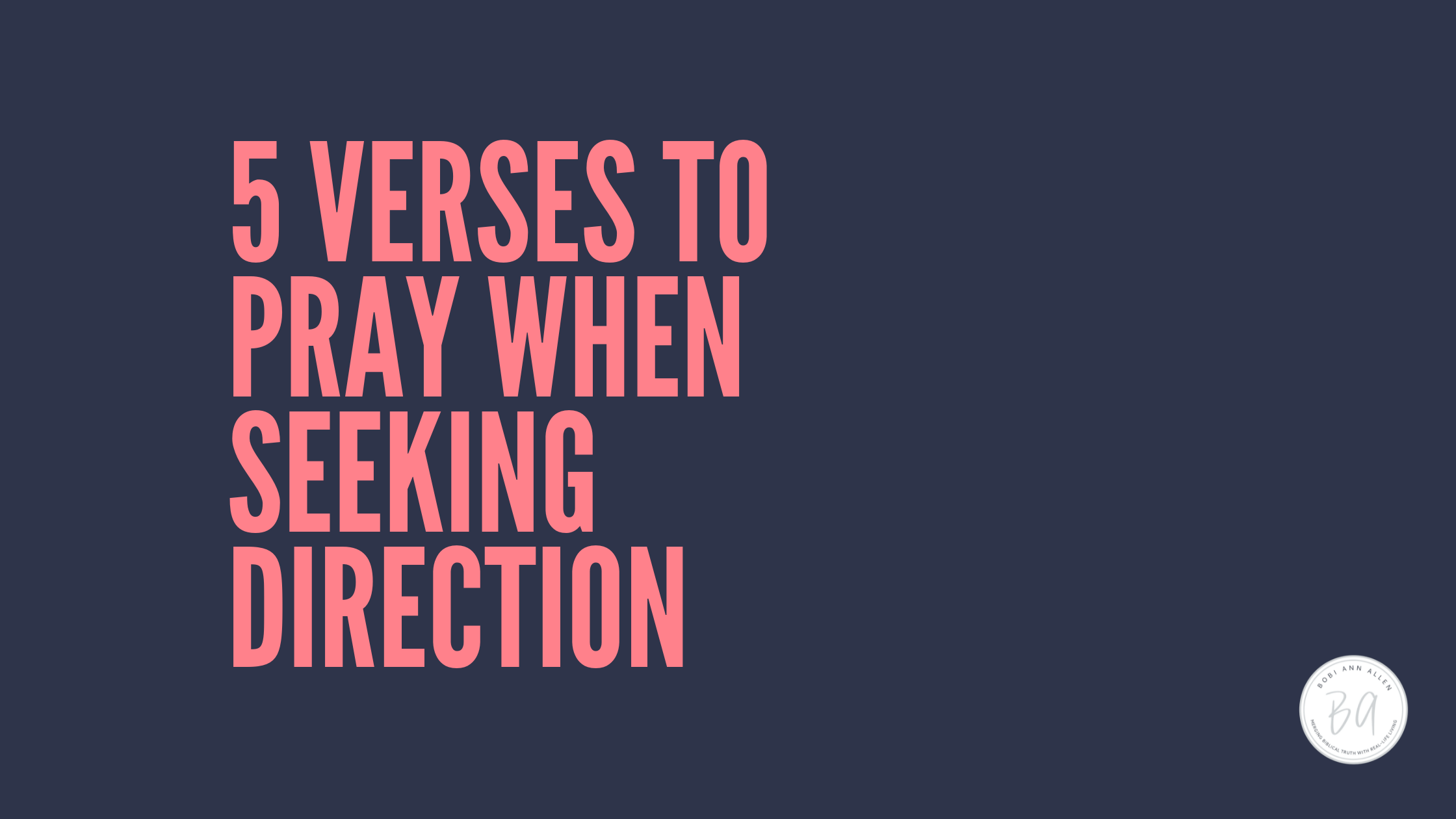 5 verses to pray when seeking direction
What do you do when there is no clear right answer and there's no obvious wrong one?
As a follower of Jesus, we need God's direction in every area of our lives. And He wants to offer it.
One of the best ways to seek God's direction is by praying His words to Him. God responds in agreement with His will. By declaring His words as the prayer of our hearts, we begin to align our hearts with His will.
Here are 5 verses to pray back to God when seeking His direction:
"Show me your ways, LORD, teach me your paths. Guide me in your truth and teach me, for you are God my Savior, and my hope is in you all day long."-Psalm 25:4-5
"But when he, the Spirit of truth, comes, he will guide you into all the truth. He will not speak on his own; he will speak only what he hears, and he will tell you what is yet to come."-John 16:13
"If any of you lacks wisdom, you should ask God, who gives generously to all without finding fault, and it will be given to you."-James 1:5
"Let the morning bring me word of your unfailing love, for I have put my trust in you. Show me the way I should go, for to you I entrust my life."-Psalm 143:8
"Teach me your way, Lord, that I may rely on your faithfulness; give me an undivided heart, that I may fear your name."-Psalm 86:11
As you pray, seek the heart of God not just an answer. God promises in His word to be found by those who seek Him.