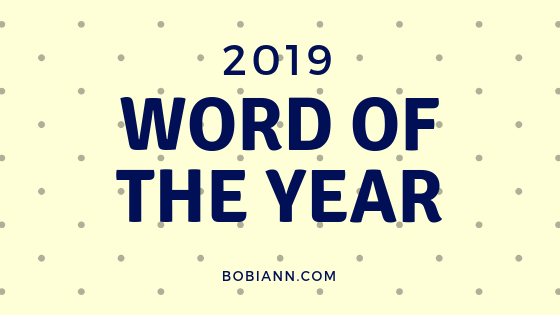 2019 Word of the Year
Do you have a word of the year? For the past decade or so, our culture has trended toward encouraging a word to define what you hope for your year.
I love the idea, but often struggle with narrowing it down to one concise word that packs the punch I really want.
It makes sense because I also have a hard time naming one "favorite" of anything. I can't accurately tell you my favorite food or movie or ice cream flavor. There are too many good ones to choose from.
But, I love the idea of focusing your attention on a central word to work toward for the New Year.
I was so excited when I discovered Dayspring had created a short quiz to help me narrow down just the right word for my year and I had to share it with you!
If you are like me and struggle to find the right word for your year, try out this quiz and see if it gives you a word that best describes what you hope to accomplish this year and then share with me your word!
My word for 2019 is Delight and I think it perfectly describes what I hope to do more of this year. I want to delight in God's presence despite my circumstances–no matter what.  I want to delight in all that God has done for me and how He has truly blessed my life instead of focusing on what I don't like or what I wish could be changed.
Check it out and let me know what you think!