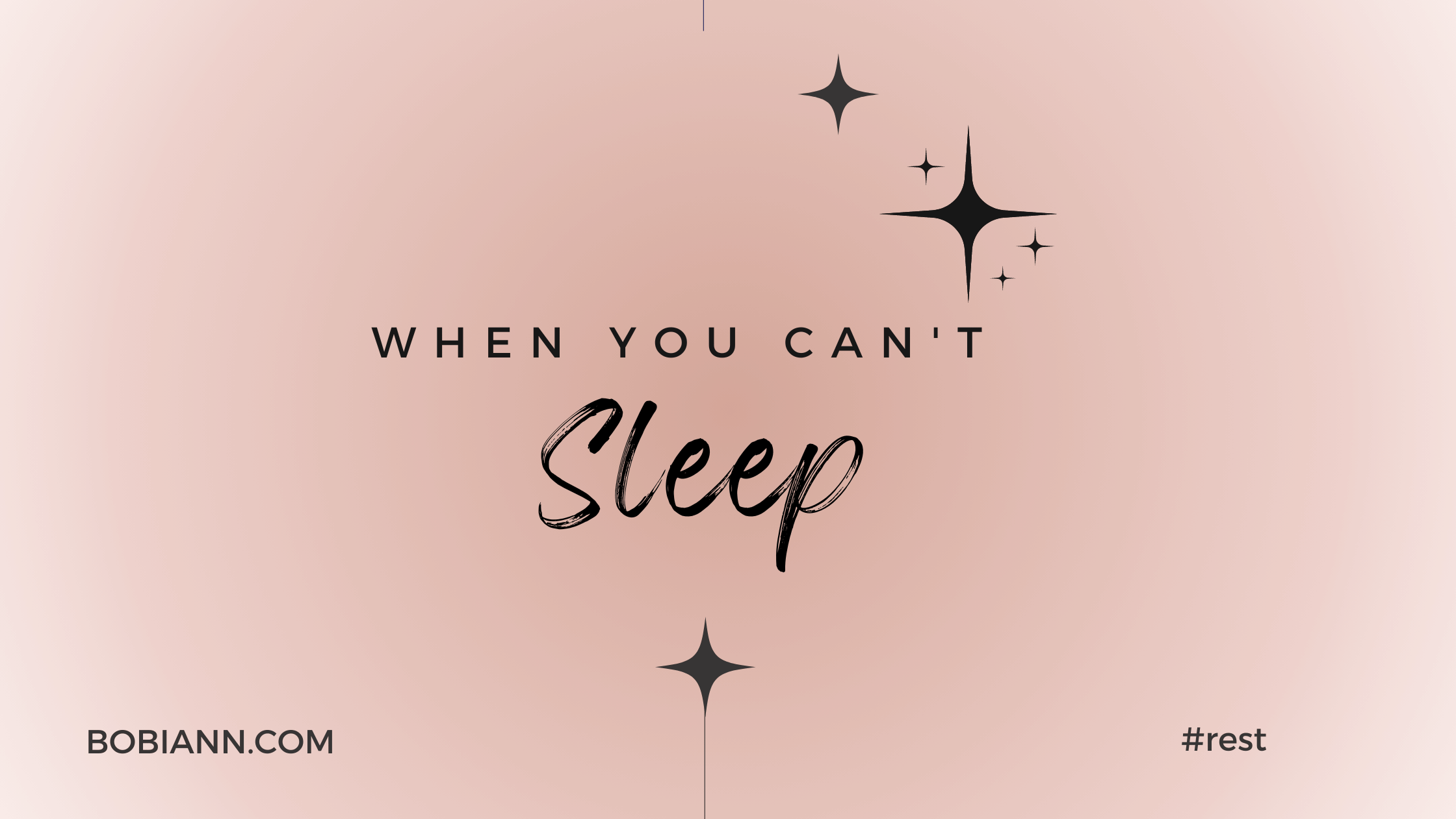 when you can't sleep
Do you find sleep frustrating? Maybe you drift off quickly and then find yourself awake during the night working through problems and unable to turn off your brain. Or maybe you can't quite wind down in the evenings and though you are physically exhausted, you can't quite settle in enough to sleep.
Sleep can elude us for lots of reasons–some physical, some emotional and definitely some that are spiritual.
No matter why you find sleep frustrating, God cares. Whether it is a physical or emotional pain, an anxiety, night sweats or a problem requiring discernment you don't have, He is waiting for you to invite Him into it.
One of the ways to invite God in is through praying His word.
God has given us His word to reveal His character to us and when we talk to God through the lens of who He says He is not just the story we might be telling ourselves, God meets us there. (Jeremiah 29:13)
Before you lie down or as your mind turns at night, read these verses and pray them back to Jesus.
In peace I will lie down and sleep, for you alone, Lord, make me dwell in safety.–Psalm 4:8
When you lie down, you will not be afraid; when you lie down, your sleep will be sweet.–Proverbs 3:24
I lie down and sleep; I wake again, because the Lord sustains me.–Psalm 3:5
Come to me, all you who are weary and burdened, and I will give you rest.–Matthew 11:28
Return to your rest, my soul, for the Lord has been good to you.–Psalm 116:7
Whoever dwells in the shelter of the Most High will rest in the shadow of the Almighty.–Psalm 91:1
Take my yoke upon you and learn from me, for I am gentle and humble in heart, and you will find rest for your souls.–Matthew 11:29
Rest knowing that God is in control, and that He doesn't sleep or slumber.
My prayer is your sleep is sweet and that you awake rejuvenated, revived, and refreshed.
I pray protection against nightmares, night sweats, and restlessness.
I pray that God opens your understanding through dreams, and that He speaks to your heart.
Rest, God will sustain you.