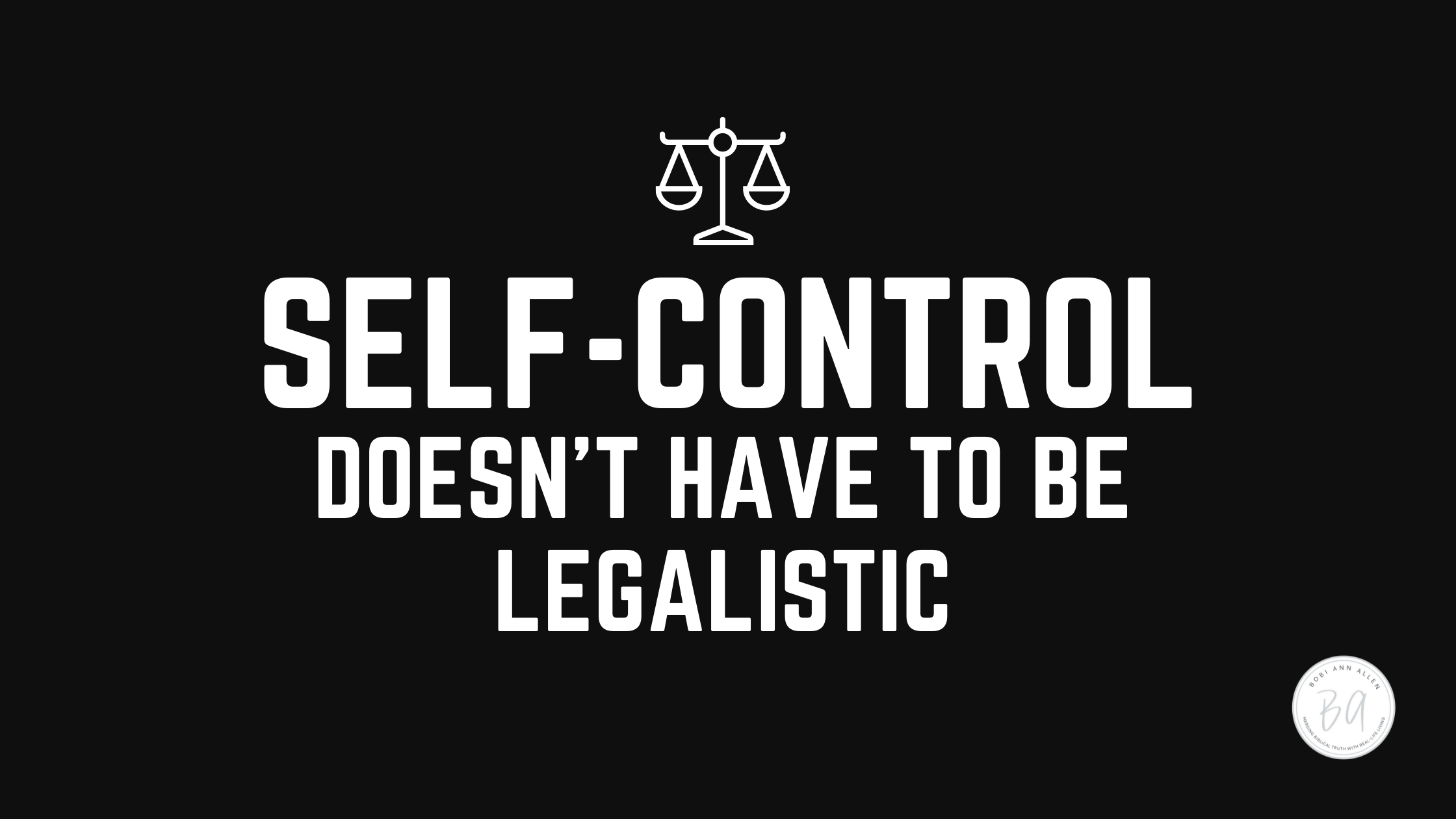 self-control doesn't have to be legalistic
"Like a city whose walls are broken down is a man who lacks self-control."—Proverbs 25:28
If you were to ask me how I would describe the culture we live in today, I would sum it up in one word—indulgent.
Sure, that doesn't represent everyone, but self-indulgence is rampant.
If it looks tasty, we eat it.
If it it's pleasurable, we do it.
If it's not fun, we avoid it.
Indulgence is the norm for the society we live in. But, as followers of Jesus with the Spirit of God living inside us, we are empowered to live not as self-indulged but as self-controlled.
And there we have it…the inner groan. Self-control isn't fun. It requires discipline (another not fun word) and intentionality to recognize that self-control, though not popular–even in Christian circles, is valuable for the believer. It is like a wall of protection surrounding us, dramatically reducing our vulnerability to the enemy. 
So, what is self-control, and why do we need it?
"I have the right to do anything," you say—but not everything is beneficial. I have the right to do anything,"—but I will not be mastered by anything."--1 Corinthians 6:12
The word mastered in the greek means "to be ruled by or be under the power of, to be in bondage to."
The key to self-control is resisting our enemy's (the flesh, the world, or Satan) control or influence in any way.
Self-control is not just about "what?" but "how much?"
and not just "when?" but "why?"
Self-control is an issue of mastery, of authority, of boundaries. Spirit-powered self-control isn't about legalism. Self-control is about the priority of Jesus over everything and making every effort toward giving Jesus complete reign in our lives. Self-control recognizes that our flesh is weak and we are desperately in need of the security self-control offers.
So, why do we need self-control?
"Like a city whose walls are broken down is a man who lacks self-control."—Proverbs 25:28 
We may not understand cities having walls these days. Still, in the days this was written, the walls were crucial to the security and protection of the city. Without self-control, we are like broken walls and left vulnerable to the enemy. 
Self-control acknowledges the power of the Spirit of God at work in us and the kingdom reign of Jesus in our lives.