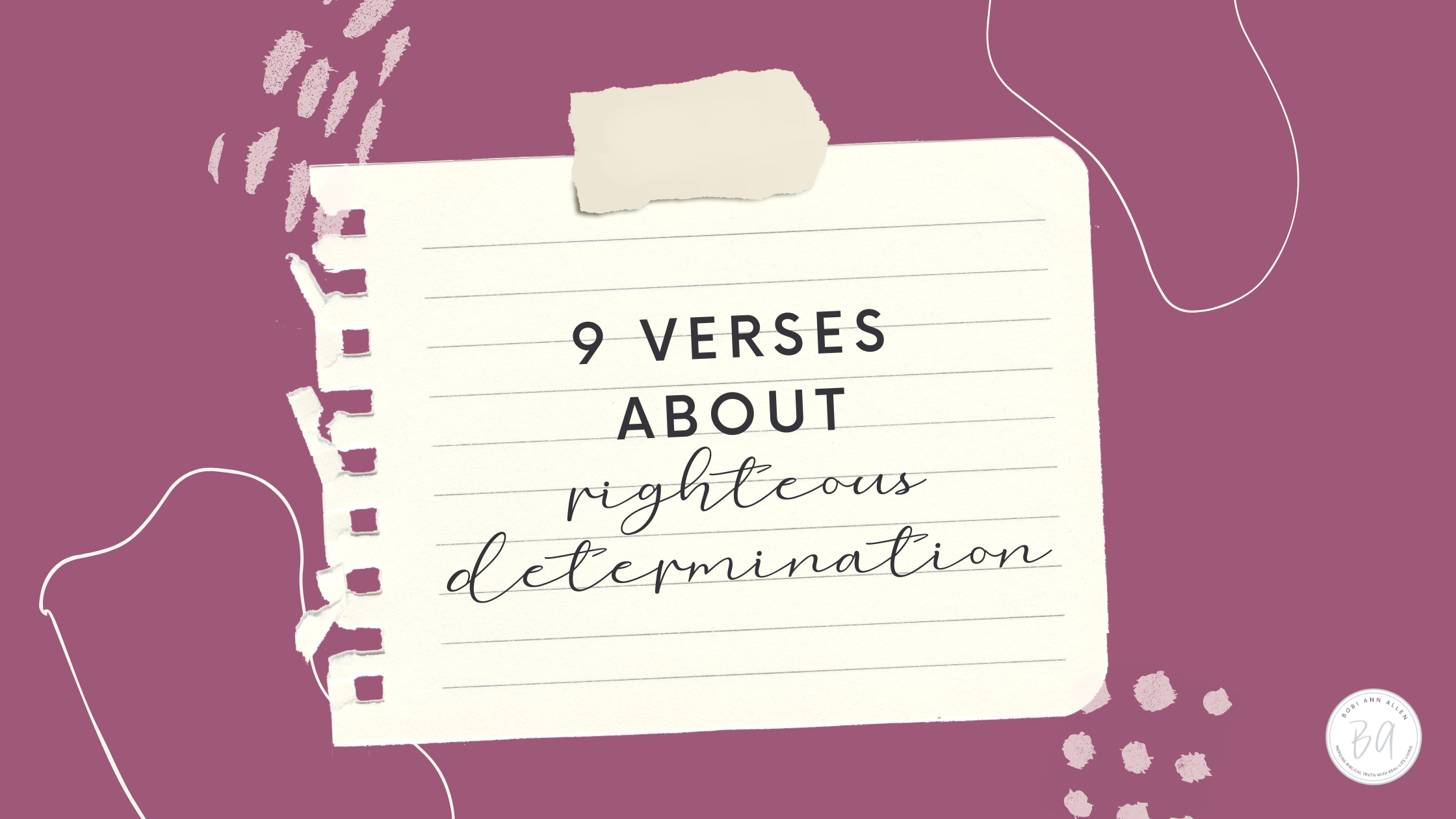 9 verses about righteous determination
Righteous determination involves recognizing that on our own (apart from the work of God's Spirit in us), we will wander from Jesus. When tough times comes, our flesh will choose the comfortable, easy path. But with a determination not in our flesh but in surrendering our flesh to God, we can experience a freedom and abundant life that is unexplainable apart from God's work in us.
Yet, determination means we made a plan for our flesh BEFORE hard times come. God's Word is powerful (Hebrews 4:12) and where I need to go even before my fleshly determination is shaken.
Here are 9 encouraging verses when you need God's Word to speak to the Spirit of God that lives inside of you. God's Word is the best weapon against your flesh and the enemy who wants your destruction.
Blessed is the one who perseveres under trial because, having stood the test, that person will receive the crown of life that the Lord has promised to those who love him. - James 1:12
I have fought the good fight, I have finished the race, I have kept the faith. - 2 Timothy 4:7
I can do all things through him who strengthens me.-Philippians 4:13
Not that I have already obtained this or am already perfect, but I press on to make it my own, because Christ Jesus has made me his own. Brothers, I do not consider that I have made it my own. But one thing I do: forgetting what lies behind and straining forward to what lies ahead, I press on toward the goal for the prize of the upward call of God in Christ Jesus.-Philippians 3:12-14
And let us not grow weary of doing good, for in due season we will reap, if we do not give up.
-Galatians 6:9
For I determined to know nothing among you except Jesus Christ, and Him crucified.
-1 Corinthians 2:2
Be on your guard; stand firm in the faith; be courageous; be strong.-1 Corinthians 16:13
But Daniel was determined not to defile himself…-Daniel 1:8a
But as for you, be strong and do not give up, for your work will be rewarded.-2 Chronicles 15:7