The Friends We Need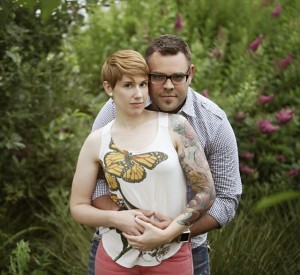 If you know much about me you know I'm not the kind of person that walks up to a stranger & says "Hey, you want to be friends?"  But, that is almost exactly what I did (virtually) with Liz von Ehrenkrook.  I'm not sure who found who first but at some point I was following Liz on Twitter.  I was drawn to her twitter name Married A Youth Pastor.  I visited her blog & read her tweets and felt a connection.  Certainly, my own 12 years married to my own youth pastor didn't hurt our compatibility.  We, also, both shared a love for writing, our husbands & Jesus.  I was excited when Liz agreed to share her heart & what God is doing in this season of her life.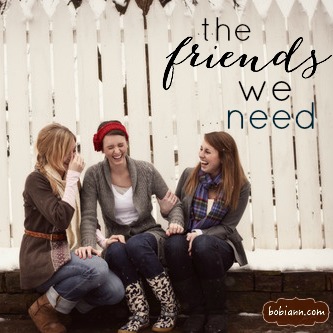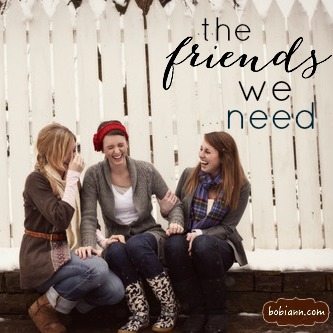 When I was little, making friends was easy.
I'm a Girl + You're a Girl = FRIENDS FOREVER!
It was as simple as that.
As I grew, I needed more connecting points for friendship. Maybe we liked the same music, or had equally awesome stuffed animal collections. Maybe we still liked to play Barbie in secret, or wore our hair the same way.
In my teen years, after a series of moves, I would befriend anyone who'd listen. It didn't matter how different we were. I just wanted to be heard, and not ignored based on my outward appearance.
Sometimes I wish we could revert back.
I'm a Woman + You're a Woman = Let's Be Friends!
Instead we allow our status – our current season of life – to boil down to something digestible.
We're both women, yes. But also…
We're both single.

We're both dating.

We're both married.

We're both married with children.

We're both single moms.
We're both divorced.
It makes sense to seek out friendships with those who are like us, who are living through the same struggles, so we can grow an even deeper relationship based off of shared experience.
But it often means we are missing out on so much.
~
My husband and I are living in a season where friends are scarce. It's been this way for a few years now, and it can feel pretty lonely.
It has nothing to do with our personalities, or our schedules. It has everything to do with wanting to surround yourself with people experiencing the same life stage as you.
But we don't know other couples like us.
~
When we got married, we realized the importance of having friends who were also married. And finding a married couple we both like equally is a rare gem.
It took some effort, but we found them.
Then our married friends started having babies, and they began to befriend other couples who were trying to get pregnant, already pregnant or in the throes of early parenthood. We were excited for them and wanted to be a part of their journey, but the invitations began to dwindle.
You don't understand pregnancy. You've never been pregnant.
But it wasn't just that.
I also didn't desire to ever be pregnant.
Soon, we found ourselves alone.
~
It's a common question, "When are you going to have kids?"
But it is the question I dread the most; because the answer separates me from almost every other woman I know.
There must be other couples out there like us, but we have yet to find them.
We have made an active decision to exist as a two-person family. We have chosen to be childless.
I don't really like using that term: childless. There is a sense of loss attached to it. And we don't feel as if we're losing out on anything.
We've tried explaining our family as child free, but being free of children implies selfishness. We come across as callous, irresponsible; as if we think we are better than those reproducing.
There is also the assumption we are making our choice based off of infertility. Infertility is a very personal and sensitive subject, so to be asked outright if this is the reason is intrusive.
But it would supply an answer.
When it becomes clear our choice has nothing to do with a reproductive issue, we are branded as unknowns.
There is no box for us to be placed in, nothing else that makes us acceptably relatable.
~
My husband and I make plans; and we prepare ourselves for God to change them.
If we are meant to have children, we will. No matter what we do to prevent it.
But God has called us into a youth ministry that takes a considerable amount of time as we care for local teens and their families. We don't just run a program, we step into their lives. We will stay at their house with their other kids, sleeping on their couch until three in the morning when they need to admit their teen into the hospital for suicide watch.
Perhaps this life stage is preparing us for the friendships that will follow. As our peer's children grow into teenagers, we will be there to help them navigate parenting. We will mentor their kids, and be their friends.
After all, our teenagers never grow up. We give birth to 10- and 11-year olds every summer.
~
In the beginning, God created man and saw that he was good. But he also saw that he was alone. So he made woman, a companion.
God saw a need. It wasn't that God thought Adam was imperfect; he just needed help – another perspective.
God didn't make someone just like Adam. He made somebody different who would see things differently, and do things differently.
We need same, but we also need different.
I need single friends.

I need married friends.
I need married friends with children.
I need single parent friends.

I need divorced friends.
God created us uniquely because we each offer something another can't.
If the foot says, "I am not a part of the body because I am not a hand," that does not make it any less a part of the body. And if the ear says, "I am not part of the body because I am not an eye," would that make it any less a part of the body? If the whole body were an eye, how would you hear? Or if your whole body were an ear, how would you smell anything? 1 Corinthians 12:15-17
I don't know about you, but I want an entire body surrounding me; not just a bunch of tattooed left arms.
[Tweet "We have made an active decision to exist as a two-person family. We have chosen to be childless.–@lizvonE"]
[Tweet "We don't just run a program, we step into their lives.–@lizvonE"]