bobiann.com Is Turning 1 & Fun Prizes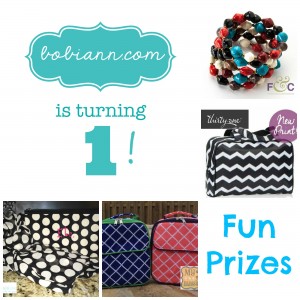 Tomorrow marks one year since my first blog post on bobiann.com. There is a whole story of why I started this blog in the first place (one I'd be happy to share some time). But I can say in all reality, I didn't really know what I was getting into. I've grown considerably in the past year. I've created content before I knew "creating content" was a thing.
I've been honored to share stories of people who have been part of my own spiritual journey and have shared some of the lessons I've learned along the way.
To celebrate I'd like to do 2 things:
1. I'd love to hear in the comments what your favorite post of the past year was. What spoke to you? What did you relate to the most?
2. I want to offer some fantastic giveaways. I have some sweet friends who have kindly offered some exciting prizes & I'm offering a fun bracelet from a company you will absolutely love called Fashion & Compassion. There are several ways to enter below. Thanks for making this such a special first year.