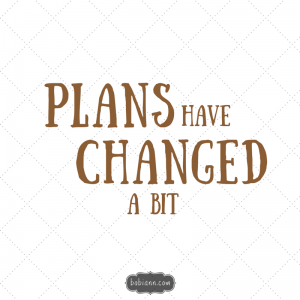 Things have been crazy.  In the last few weeks we have moved half way across the country literally over the mountains, through the woods and through a stinkin' flood zone.  I shared with you in my last post, how we safely arrived in Round Rock at our adorable little house directly across from the church.  We have truly had fun here.  The kids have been so creative as they have played without all of their "stuff."  I've found myself learning to be creative fixing meals and using just what we have.  It has been enjoyable.
It's also been hard.  I mean, let's be real.  We're slap-dab in the middle of moving and Jared started a new job.  We only took on two of the top five stressors at one time.  I had mentioned in my previous post my hope to share with you about our new home and how we had moved in and just how much we already loved it.  That was the hope but right now that's not yet a reality.
A Few Hiccups
We were scheduled to close on our house one week ago (last Wednesday).  However, the day before closing we were informed of a delay that would push our close to Thursday.  No biggie…we're flexible.  However, the first delay resulted in another delay which pushed us back another day.  By then we had hoped to have it all resolved and close on Friday but we didn't and we still haven't.
Without going into all the details, I'll just say that we're frustrated–frustrated because we had a plan for Pete's sake!!  However, our frustration has been met with a stirring reality–first.world.problems.  Not only are these first world problems–these are minor problems even in a first world society.
Perfect Peace
We have found ourselves inconvenienced.  Our plans have gone awry.  Yet, we've found ourselves at peace.  I read a quote this week from Beth Moore that says this,
"Peace comes in situations completely surrendered to the sovereign authority of Christ."
Quite frankly: I don't want to live in that house one day before God's sovereign will allows me to.  I don't want to live in it at all if it's not His plan.

God has a plan for my family and He has a plan for you as well.

Are you surrendered to His plan or are you gripping tightly to your picture of what it should all look like?

[Tweet "Are you surrendered to His plan or are you gripping tightly to your picture of what it should all look like?"]

When I read Beth Moore's quote, I was reminded of one of the most comforting verses to me.

Isaiah 26:3 says:
You will keep in perfect peace
those whose minds are steadfast,
because they trust in you.
Trusting God
The final three words of that verse read "trust in you."  I'm convinced in Christian circles we toss around the words "Trust God" so easily.  Do you want so desperately to trust God but still find yourself with doubts?  I have certainly found myself in such positions.  So, what do you do?  How do you trust God?

It is impossible to trust someone unless you recognize them as trustworthy.  The longer I've walked with God and the more I've studied His character through Scripture, nature and His people, the more I've found Him more than trustworthy.

When we recognize God as trustworthy there is absolute peace that comes from knowing God is for us.  He is interested in forming us into His likeness for His glory.

Depending on God becomes pleasant and peaceful when we recognize "He will do what He thinks is good" (1 Sam. 3:18).  What God thinks is good is not just good for Him, it is good for you.  God is trustworthy, good and for you.

[Tweet "Do you want so desperately to trust God but still find yourself with doubts?"] [Tweet "When we recognize God as trustworthy there is absolute peace that comes from knowing God is for us."]