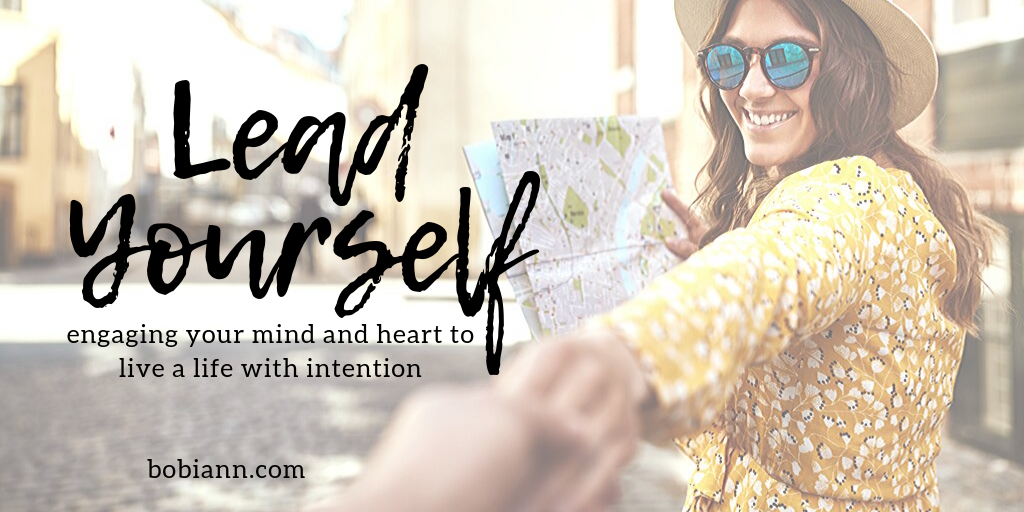 Lead Yourself
"The real danger to both sides-for the Church and the other side, call it what you will—is the man who does not…listen to his deepest convictions, to his inner truth, but who only wants to fit, to float to conformity."
—Pope John Paul II
When I was growing up, my family went camping every summer with two other families at Beaver's Bend State Park in Oklahoma. Some of the sweetest memories I have are of roasting marshmallows, playing in the woods and canoeing down the Mountain Fork River. Why parents would strap seven young children into canoes on a ten-mile whitewater canoe adventure is beyond me but boy, did we have fun!
We would enter ten miles upstream from our destination and spend most of the day voyaging down the river. We would start off rowing furiously until our arms got tired and then we would pull in our oars and float along with with the current as we told stories and sang songs. But as we traversed the river, we would come upon large trees blown over into the water and rapids threatening (and sometimes succeeding) to overturn our vessels. If we wanted to determine the direction of the canoe, we had to put our oars back in the water and set the course. Sometimes we rowed hard and fast, and other times we would simply put in a single oar to adjust the trajectory.
Rowing a boat can be compared to living as an effective Christ-follower and leader. You can float along following the current of the culture, fitting in, and not making waves. Or you can put your oars in the water by engaging your heart and mind and making intentional choices with your life and influence. Most people will settle with floating. They'll go along with the crowd because it's easy.
If I'm honest with you choosing to put your oars in the water–showing up for your own life and being actively involved in the stewardship of your influence–won't be considered normal because most people just won't do it. Some people will think it's weird or unusual because they don't get it. But Jesus warned us this would be the case.
"But small is the gate and narrow the road that leads to life, and only a few find it."—Matthew 7:14
Successful leaders do things failure aren't willing to do.
*This is an excerpt from my upcoming book Own Your Everyday Influence. Watch for more information about how you can be part of the Launch Team and when you can expect to get your hands on this practical book that will encourage, empower and equip you to own your everyday influence.