An Interview with Mandy Bedingfield
I've mentioned in a previous post that Jared and I have just transitioned out of more than 15 years of student ministry.  We may not work directly with teenagers anymore, but our experience has left a warm place in our hearts for students and student ministers.  Recently, Willowbrook called a new student minister to our church to fill Jared's previous position.  We're so excited to have Justin Bedingfield on staff with us.  As a former student pastor's wife, I feel a sense of camaraderie with his wife, Mandy.  I thought it would be fun for you, my readers, to get to know this precious fellow staff wife and new friend.  If you are in the Huntsville area or at Willowbrook, you'll want to take the time to get to know this amazing woman.  Here is a little glimpse into who you'll want to get to know!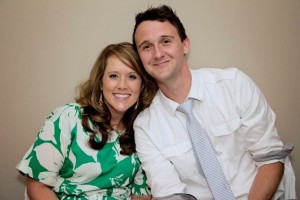 BA: Tell us a little bit about yourself.
Mandy: I am originally from Orlando, FL, but grew up mostly in Madison, AL.  Most of my family still lives in FL.   I come from a Lutheran background, but have attended Baptist churches on and off since I was in grade school.   I graduated from Bob Jones High School and soon after my family moved to Athens.  We started attending Clements Baptist church, which is where I met Justin and became a believer!  We got married in 2002 and have served in student ministry since we were in college.  I received my bachelor's degree in Elementary Education from Athens State University.  I taught K and 2nd grade at Monrovia Elementary until our daughter, Josie, was born in 2008.  Since then I have worked part time for our family business, Carroll Fulmer Logistics Corporation.
BA: Tell us about your family.
Mandy: Justin and I have been married for 11 years.  We enjoy running & working out together. We are super excited to live in an area that facilitates a physically-fit lifestyle and enjoying God's beautiful creation!  Our daughter, Josie, is 6 years old and is in Kindergarten.  She loves learning and playing school.  She is very much type A personality like her mama! She enjoys singing, dancing, and playing instruments with her daddy.  Our son, Rece, is 1 year old and has adequately earned the nickname "baby hulk".  He loves to throw & demolish everything in his path, but is also incredibly funny and a joy to be around.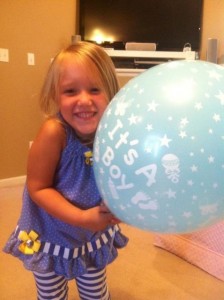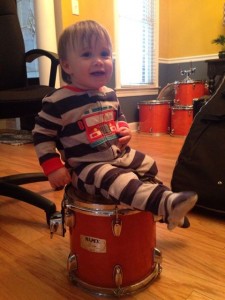 BA: What do you do when you are not at church?
Mandy: When I'm not at church, I'm at home taking care of Rece and the house, taking Josie to school and back, spending time with my Savior, working from my home office, trying to get in a date with Justin or some alone time, spending time with my kids, working out or meeting neighbors in our huge & awesome neighborhood.
BA: Do you have a day job?
Mandy: My day job…I used to work at a branch of our family business in Athens, but since it is a bit of a drive I am now doing my same job from home.  My grandfather, Carroll Fulmer, started a trucking company 60 years ago which is where most of family currently work.  I work in accounts payable part time. I have worked for our family on and off since I was a teenager and I am grateful to have a job that works so well with my schedule as a mom and student pastors' wife.
BA: If you were a t-shirt, what color would you be? Why?
Mandy: If I were a t-shirt I would probably be bright pink because it's fun, bold & girly! It is a color that fits my personality because I am pretty outgoing and love to live life to its fullest.
BA:  What's your favorite thing about being married to Justin?
Mandy: My favorite thing about being married to Justin is that we go together like peas and carrots.  God chose the perfect mate for me in that he is fun, has a quirky sense of humor, and is the mercy to my prophet-like personality.  There are times when I am still amazed that he is my husband! Our marriage isn't perfect and is a work in progress, but I can't imagine going through life with anyone else.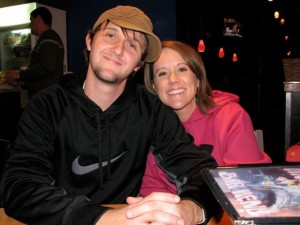 BA:  Did you always know you wanted to be a youth pastor's wife?
Mandy: I did not grow up with the dream of being a youth pastor's wife. In fact, I never thought ministry would be a part of my life.  After I was saved, I felt God calling us into ministry but for a few years I was unclear of the call although we have worked with teenagers since we were both in college.  When our previous pastor approached us about student ministry I knew that is where we were to be serving.
BA: If you could make a wish list for Santa, what would be on it? (What are things you're really into?)
Mandy: My wish list for Santa would include: running gear, the latest cooking gadgets, gift certificates to my favorite boutiques & a massage, a trip to somewhere I've never been.
Question:  What would you like to know about Mandy?  What questions would you ask your staff wives?