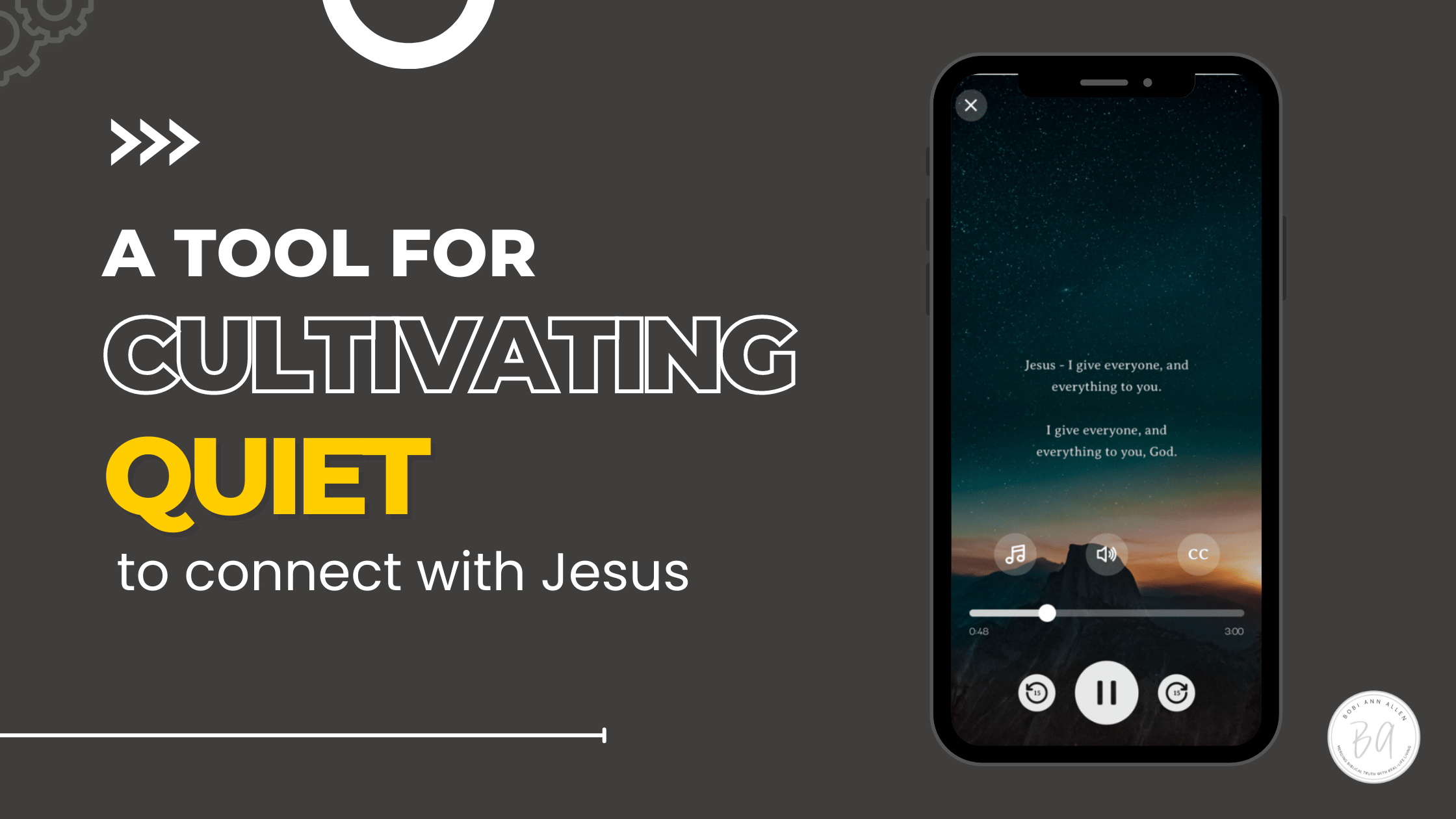 a tool for cultivating quiet to connect with Jesus
I have a busy mind, which can simultaneously be beneficial and detrimental. I'm constantly processing and thinking through problems. I'm making plans and strategizing toward goals. My mind and heart can feel crowded and noisy sometimes.
Through a series of events (including my content theme for this month: filling our minds), I've been reintroduced to a spiritual discipline for my mind and heart that, frankly, I thought was just too hard for me. It's the spiritual discipline of meditation. Don't get me wrong, I read, study, and meditate on Scripture. I also pray and talk to (probably more at than to)God. But rarely do I sit and receive what God has for me regarding union with Him through meditation.
The mind is not meant to be empty, so don't misunderstand what I'm talking about here. I'm talking about cultivating quiet and stillness to invite Jesus into the deepest parts of my mind and heart. It is receiving from Him the life-giving, healing work He can do when I stop filling my mind with my thoughts and solutions and center my mind and heart entirely on who God is: the Father, the Son, and the Holy Spirt and how much he loves me.
Filling my mind with the love of God through meditation frames my mental experience. The words I say and the decisions I make become powered not by a need to be loved but by knowing I'm loved by a God who gave me His Spirit to guide me and protect my thoughts.
The idea of meditation previously scared me because I wasn't sure I could focus on God and His love long enough to be effective. In complete transparency, I thought I would fail.
Recently, I came across a tool that has been transformative for me in this area, and I want to share it with you.
It is an app I have put on my phone called One Minute Pause.
As described on the One Minute Pause website, The One Minute Pause app is:
A simple way to connect with God in the middle of your busy day.

From John Eldredge, the New York Times Best Selling Author of Wild at Heart and Captivating.

Based on the One Minute Pause chapter of his new books "Get Your Life Back" and "Resilient", this app invites you into the simple practice of releasing everything to God, restoring your union with God and inviting him to fill you.
I haven't read Eldredge's books from which this app is derived, but I plan on it. In the meantime, I've found this tool exceedingly helpful as a supplement to my time with Lord.