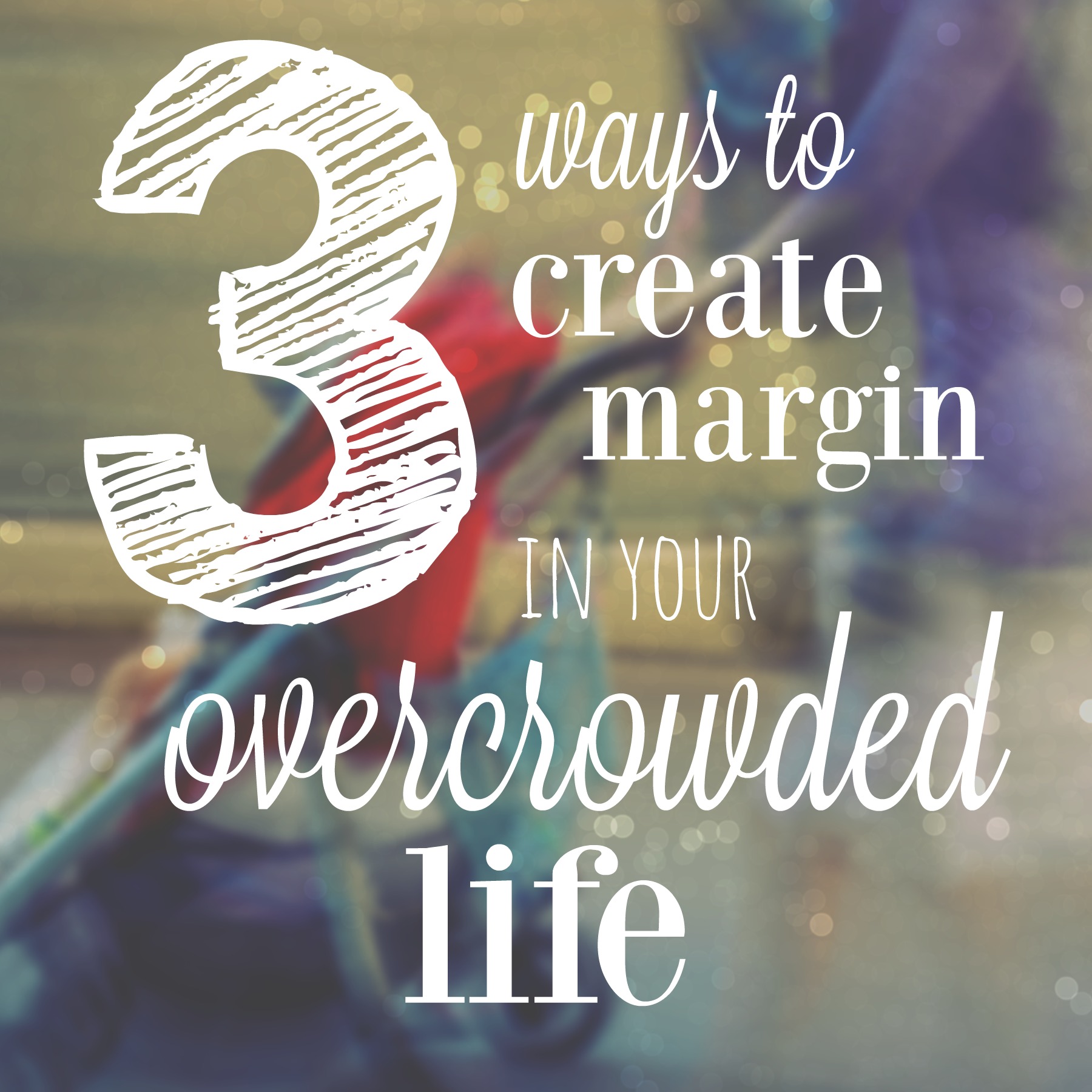 3 Ways To Create Margin in Your Overcrowded Life
Hanging with my girl, Erin MacPherson today!  I'm talking about margin and boy, margin is not easy to come by!
Even as you read this post, you are experiencing margin.
Margin is the space on either side of the print with nothing–nothing but white. Space where you might add an occasional note or pause to absorb what you read. Margin isn't necessary only in publishing, margin is necessary for contentment in our lives.
Are you experiencing an angst for something more?  Are you longing for room for your soul to rest yet nothing about your schedule is relaxing?  The ache you feel isn't there by coincidence.  
God is drawing you in.  He placed a yearning within you for a life lived with meaning and purpose.  Yet, many of us have overfilled our lives to the point we don't have time to experience purposeful living.
We need empty space, room for God to move, and time to process what we're experiencing and learning. Those who live without margin are overwhelmed, maxed out and usually in need of therapy!
Creating margin when your life seems to be running off the page doesn't happen without intentionality and deliberate choices.
Here are 3 effective ways to create margin: read more